Welcome to Year 4. The staff in Y4 are Mr Sainthouse, Mrs Gibson, Miss Anderson and Mrs Robinson.
Digestive System
We began 2019 learning about the Digestive System in Science.
It was disgusting! But we couldn't believe how amazing our bodies are.
To begin our learning we started at the beginning of the digestive system, in our mouths. Your saliva and teeth begin the digestion process breaking down food as soon as you start to eat it. We were lucky enough to have a visit from Molly, who is a dental nurse, and she taught us all about the importance of keeping our teeth healthy and what foods are good and which are harmful for our dental health.
We extended our knowledge of the functions of our oesophagus and intestines in Literacy, when we read 'Horrible Science, Disgusting Digestion'. It made some of us feel a little sick it was gross!
Our teachers wanted us to see what happens to food as it travels through the digestive system, don't worry they didn't cut anyone open to watch it happen! We recreated the process using tights, food bags, orange juice and biscuits. The orange juice acted as the acid in our stomach (the food bag) and once the food was broken down, it made its way to the intestine (the tights) where the moisture was removed and then it left through the rectum as poo! To explain the Science behind our investigation, we made video explanations, you can watch some below.
History
In History this term, we were amazed to find out that after The Roman invasion in Britain, there was another invasion! This time from 'The Saxons', they came to Britain from Denmark, and Scandinavia. During Saxon Britain, the country was divided into 7 kingdoms. Have a look at our map below and see where the kingdoms were and how big they were. We learned a lot about Anglo Saxon villages, how people survived, the roles villagers had and crime and punishment. We were lucky enough to experience Anglo-Saxon life first hand, when we visited Jarrow Hall. We learned so much! We recreated a Saxon courthouse, some of our friends had committed crimes and we had to decide whether they were guilty or innocent, even our teachers had committed a crime! Their punishment was that they were put in stocks and we threw fruit at them.
Science
Next, we explored 'Changing States' in Science. We learned that there are 3 states, solid, liquid and gas. To understand what the particles were doing in each state we worked together to create human models to show the solid, liquid and gas. We were curious as to what happened to puddles once they'd disappeared and how a hairdryer dries our hair. We found out this was due to a process called evaporation, but we wanted to see this for ourselves so we designed and investigation to see how location affected evaporation. We then showed our results on a bar chart so it was clear how quickly evaporation had happened. From this we were still curious about where the water had evaporated to so we learned about something called the water cycle which showed us what happened to liquid particles once they had evaporated. It was fascinating!
Rousing Romans
To begin our time in Year 4, we studied The Romans. We used our Geography skills to locate the countries the Romans invaded, this gave us an idea of how they made it to Britain.
We were very interested in the invasions carried out by the Romans and couldn't help but wonder what invading was like, and what it was like to be invaded, so….
One calm, quiet afternoon, while 4G and 4S were out of their classrooms, 4R INVADED their rooms. What an eventful afternoon it was! The children from 4R tipped chairs over, emptied our trays, mixed up some of the toolkits and put EVERYONE'S name onto red on the traffic light! The children of 4R were very proud of themselves, they had taken over and when the others came back to the class they couldn't stop them. 4S and 4G had no choice but to admit defeat, they had been invaded and class 4R had taken over.
We found out that the Romans introduced new laws, education and the calendar into Britain as well as the Census. Do you know anything else that they introduced?
We had a very exciting day at Segadunum, a Roman fort in Jarrow. While there we were lucky enough to take part in a workshop and learn how to march like a true Roman, we also had to learn the chant of The Romans, "We will do whatever may be ordered and be ready at every command". We also saw the remains of a Roman fort.
Circuit Training
In Science, we began to learn about electricity. We thought we knew all about electricity because it's in our homes and we use it every day, but during our Science lessons we found out how electricity actually works and allows us to use our appliances at home.
To begin our topic we were given some sticks that looked like a tube and a ball, we were surprised when we discovered they made a noise and lit up! After some investigating, we found out that the ball and the tub only lit up and made a noise if we made a complete circuit. It didn't matter how many people were in the circle as long as everyone was holding hands and there was no gaps – one tiny gap and the circuit was no longer complete, stopping the sound and the light.
Because of our investigating with the ball and the tubes, we could then use wires and bulbs to make a complete circuit and make a bulb light up.
Our learning didn't stop here, because now we wanted to know how a light switch worked. Using wires, a bulb, some card, split pins and a paper clip, we were able to make a switch of our own and discover how a light switch in our houses works.
We then became creative and applied our knowledge of complete circuits to games. We were able to investigate games and explain the science behind how they work and then use this to create our own versions. To make our games easier we had to use an insulating material to provide rest stops and areas where the circuit would no longer be complete.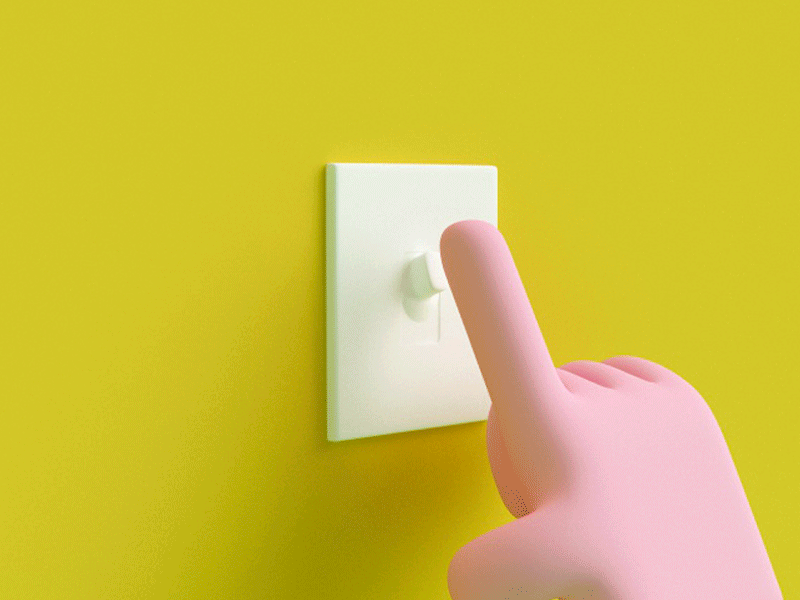 World War One
As the country gathered to acknowledge the centenary of the end of World War One, so did the children of Hetton Lyons.
In Year 4, our focus was the battles of World War One, we didn't realise there were so many!
We began looking at the key events of world War One and we put these events into a time line to show how long each lasted. To develop our understanding of the countries which took part we used map skills to show which countries were part of the Allies, which were part of the Central Powers and those countries who remained neutral.
We walked to our local War Memorial to pay our respects to the fallen and on return to school, we used the Internet to find out about some of our local soldiers. It was amazing to see so many people lists on the memorial with the same surname as children in our class/school.
We were also lucky enough to meet a soldier, who came into school with some artifacts that would be used in the army. As part of the workshop he taught us about life as a soldier in World War One.
As part of the History topic we found out about a man named Manta Singh, he was a very brave soldier from India, he was fighting as part of the allies alongside the British army, he made friends with a British soldier and when he became injured Manta Singh helped him despite being injured himself. The two men remained friends as did their families. Generations later the families still keep in touch and are good friends. What a lovely story!
We have had such a busy first term in Year 4 and have learned so much already, we can't wait to see what the Spring Term brings.