Year 6 2020 - 2021
Miss Raine
Mrs Etherington
Miss Roberts
Maths

During the Autumn term, we have worked on:
Place value of numbers beyond one million.
Written methods for the four main mathematical concepts.
BIDMAS so that we know that correct order of operations.
Fractions - adding, subtracting, multiplying and dividing using fractions with different denominators.
All skills gained from the areas of maths listed above were applied to problem solve an reason.

Times Table Rockstars has proved to be a hit with our Year 6 children. Every week, we have a celebration assembly where a child is awarded for their dedication and enthusiasm towards learning their tables. See for yourself how fabulous a program this is by following our link:
Evolution and Inheritance
In Science, we studied Evolution and Inheritance.
We could explain how we are the same and how we are different and created a line graph to compare something that is the same among children of the same age to show how everyone is different.
Take a look at Reggie's example here.
We also looked at how animals have evolved to adapt to their environments. We investigated whether how they were suited to their environment, take a look...
We found out that a man named Charles Darwin studied the theory of evolution and we studied his work. In Literacy we wrote a recount in a specific form and used Charles Darwin as our audience, Carys's choice of recount was a diary entry - have a read...
After hearing about Charles Darwin's discoveries in the Galapagos Islands, we wanted to know more about them, to help us find out more about the Galapagos Islands a lady called Kim, who had recently visited, came to speak to us. Here she is talking to the class.
Click here to see a piece of writing linked to a visit to the Galapagos Islands.
Skellig
We really enjoyed reading Skellig and completed some wonderful writing from it.
Click below to read some of the writing that we created.
200 years of Hetton
Hetton-le-Hole is a very historical place, we looked at the many different buildings in Hetton and during a guided tour we found out what the buildings were once used for and how their uses had changed.
"This ued to be one of three picture houses in Hetton. Nowadays it is used as a wood workshop. It's use as a picture house stopped because less people were using it as it got older." - Darcy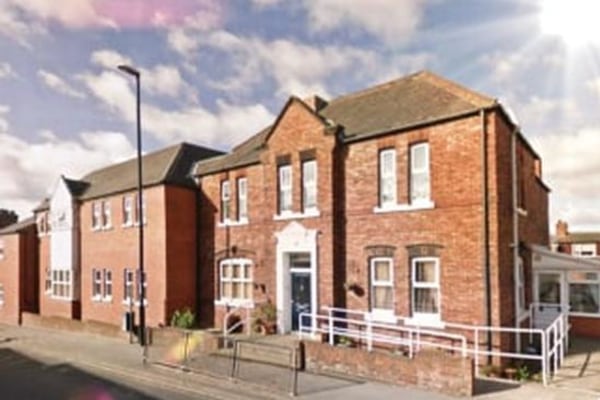 "Today this building is used as a care home but 200 years ago it was hetton's police station." - Jamie
We used evidence to build a historical picture of Hetton to gather an clear understanding of why it is such a unique place.
As part of our unit of learning we visited Beamish Museum, and learned about what life was like in a pit village 200 years ago. Here are some photographs of our very historical day.
Artists
We worked with some professional artists to learn how to draw images of Hetton using the skill of perspective.
Take a look at these photographs to see what we got up to, we think you'll be very impressed with the finished product!
Year 6: News items
There are no News items to display
Year 6: Blog items
There are no blog items to display
Year 6: Gallery items
There are no Gallery items to display
Year 6: Events items
There are no Events items to display