Welcome to Year 5
Scroll down to find out what we are up to this term!
Spring 2016
Welcome to Year 5! Our teachers are Mrs Ryder (5R), Miss Staward (5S) and Miss Simpson (5Si)
History
We began the Spring term looking at what the Maya

civilisation was like. We looked at where and when the Maya civilisation was discovered and how it developed over time. We found out about the city-states of the Ancient Maya and how society was organised.

Next we found

out about Mayan religion and beliefs. We researched what

everyday life was like for the Maya and explored both writing and calendars. Finally, we learned about the decline of the Mayan civilisation.
We were lucky enough to have a visit from The Forge and look at some Maya art! We made our very own tiles, inspired by Maya art, to build our own pyramid in our classroom.
Geography
Next, we moved onto our geography topic and focused on the question 'Why would Mexico be a good place to go holiday?' We started our topic by l

ocating Mexico on a map and discussed both its position and significance. We compared Mexico to its neighbouring countries by looking at longitude, latitude and time differences.
We looked at what fruits and other natural resources are found in Mexico. We even had a go at trying some Mexican food!
Take a look at what we ate!
We ended the topic by looking at the Day of the Dead festival, which is a Mexican holiday celebrated throughout Mexico every year. We compared it to our own celebration of Halloween, and created our very own decorations and masks!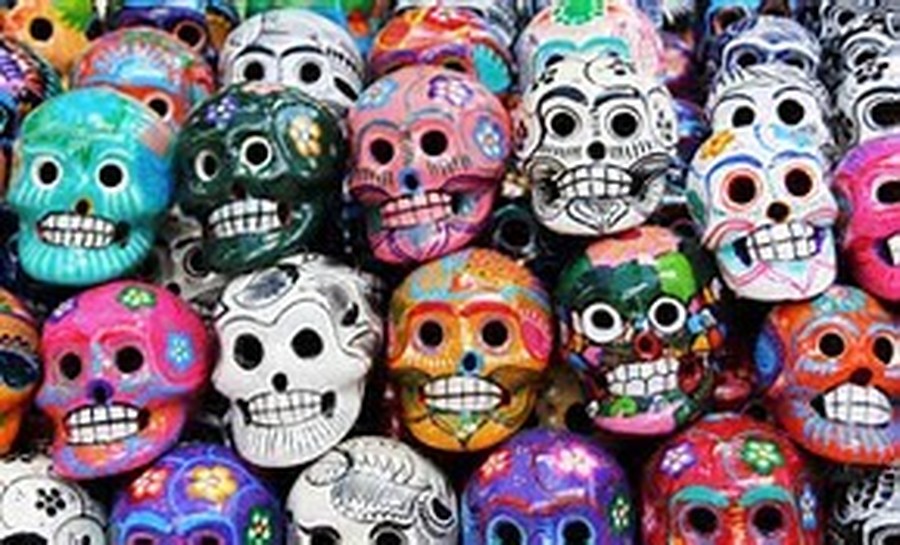 Science
For our Science topic, we investigated the question 'Can you feel the force?' We learned about gravity and is gravity and why Isaac Newton is linked to it. We explored air resistence by investigating whether doubling the area of a parachute would halve the time it took to descend. We looked at water resistance by answering the question 'Why will a car always move faster than a boat?' Next, we looked at leavers, pulleys and gears. We talked about how builders get heavy items on top of skyscrapers and what helps us to climb hills on our bikes.
Finally, as part of our Science topic, we had a visit form Technology Tom. He came into school to talk to us about forces like friction, air resistance and water resistance. We also looked at gears and pulleys and why they are useful. We made a vehicle using a motor, a pulley, wires and a battery to make it move. We tested our vehicles on different surfaces to see how the friction force changed. We also tested our vehicles to see which pulley would be best to travel up a hill. We found out that the bigger pulley made the vehicle go faster. A smaller pulley was better for a vehicle traveling uphill.
History
We experienced the wonder of ancient Greece with History Off the Page, bringing fifth century BC Athens to life in our school. We took part in role-play, practical activities and hands on experience with facsimile artefacts. The hall became the Agora in Athens. The children were traders, craftsmen etc. who were busy at their tasks while sharing all the latest gossip.
We imagined we were living in 490 BC. The battle of Marathon was raging on. The pupils took the roles of Athenian citizens and slaves at the time of the battle of Marathon. From the safety of the Agora, the pupils awaited news of the outcome, discussing the events that led to this pivotal date in Greek history.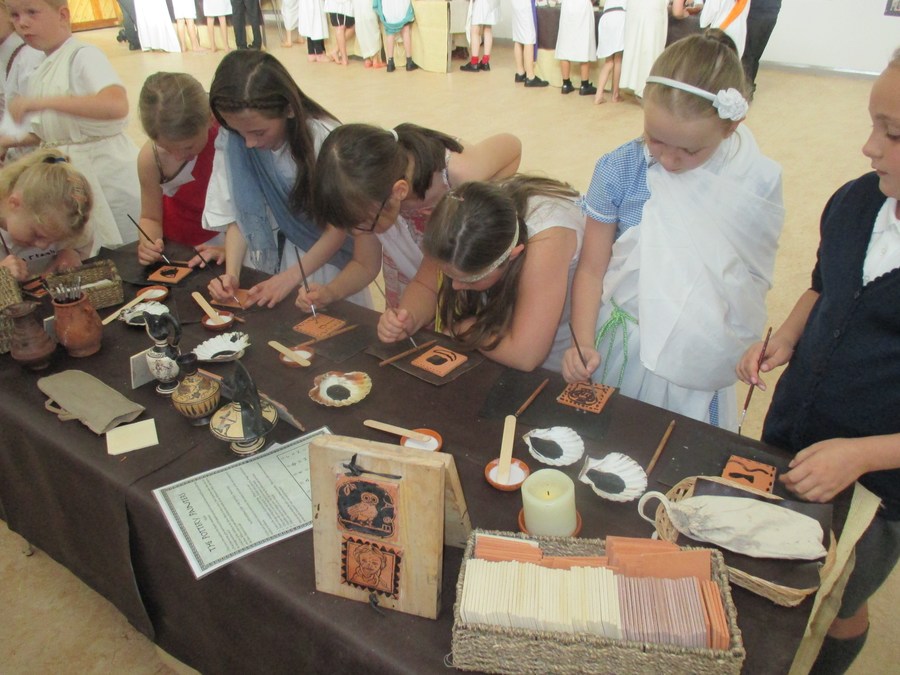 Workshops
The atmosphere was created by using drama and role-play, facsimile items and the sort of materials which were used by the Ancient Greeks. The workshops included:
Sons & Daughters of Asclepius

Wax Tablet Makers

Pottery Painters

Mosaic Makers

Fresco Painters

Jewellers

Charm Makers

Potters
We pretended to take a trip to outer space. Year 5 became experts on the Earth, Sun and Moon. We found out how big each one is and how far away from each other they are. Then we looked at how their relationship with each other creates night, day and different time zones, and so much more.
Here are some examples of our work ...
Remembrance
We found out how and why we celebrate Remembrance Day. In Year 5, we looked at the role of women during WW1. We also looked at war poems by famous poets such as Wilfred Owen.
Click on the picture below to watch Dulce et Decorum Est by Wilfred Owen.
Christmas came early for Hetton Lyons as they got the chance to watch their footballing heroes being put through their paces.
SAFC boss David Moyes took his team to the Hetton Centre for a special open training session in front of invited pupils.
Hetton Lyons Primary School were given a first-hand insight into how the club prepares for a big game before the likes of Jermain Defoe, Victor Anichebe and Jordan Pickford signed photographs and posed for pictures. "It is important for us to be able to get out to see fans at events such as this today," said the manager. "Sunderland is a club that is at the heart of its local community and we want to do everything we can to continue to strengthen the bond between the club and its supporters."
Jermain Defoe added: "It was brilliant being able to train in front of the children and they made us feel so welcome."
For our Science topic, we investigated:
'How different will you be when you are as old as your grandparents?'
We began our topic by thinking about what we would like to find out. Then, we ordered the stages of growth and development in humans.
Then we looked at what happens at each stage in the human life cycle. We wrote about what we thought we already knew, and then about the new things we had learned.
We took a closer look at the growth and development of children from when they are born, to when they leave primary school (11 years old).
We carried out an investigation to answer the question:
'Do taller people have larger feet?'
We discussed how to make our test fair. We talked about what we would need to keep the same, and what we would need to change (the variable). We used our Maths skills to display our results in a scatter graph.
Finally, we looked at the last stage of human development and explained some of the difficulties associated with old age and how they can be treated.
Here are some examples of our work ...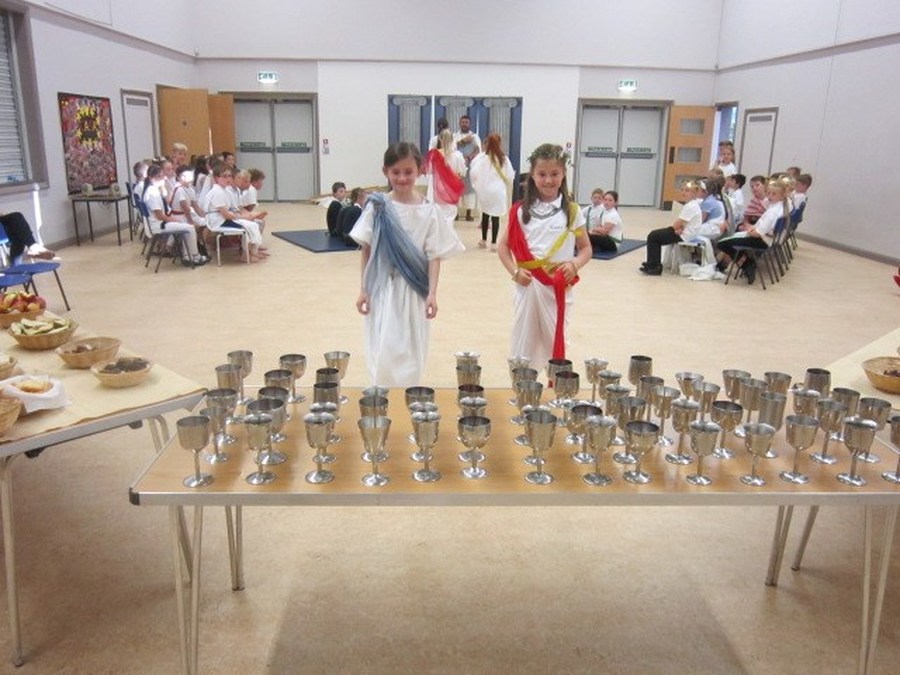 Greek Theatre
During the afternoon session, the pupils experienced a Greek theatre.The children took the roles of actors, dancers, soldiers and athletes.
The Greek event involved the children serving food between performances .
Take a look at these Science links!
On Remembrance morning (11.11.16), we visited The Lonely Soldier in Hetton to remember those who have died in war. We laid a wreath to show our respects.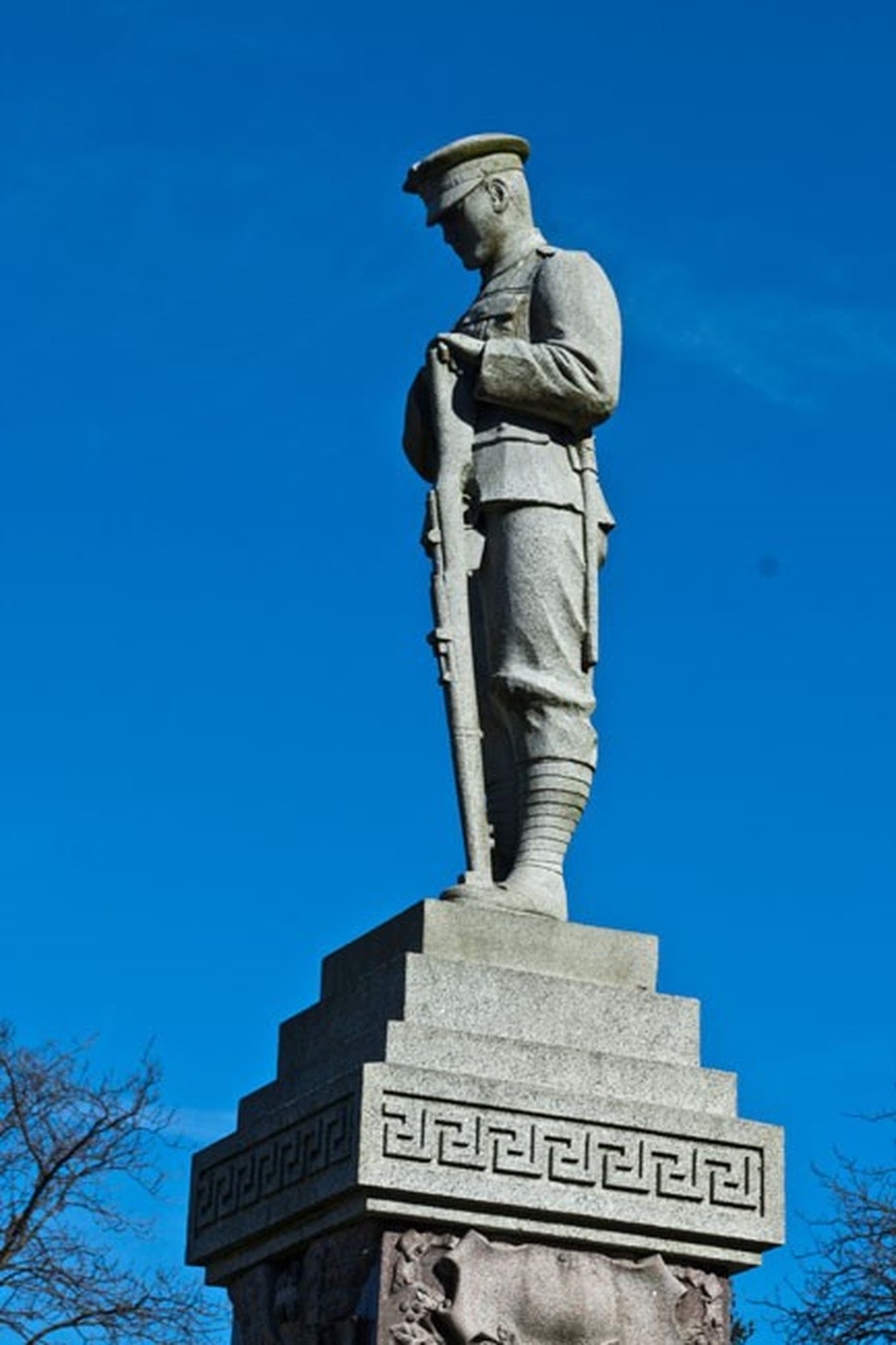 Click on the picture below to read an article in the Sunderland Echo!
Christmas Nativity performance by Year 5
Year 5 were chosen to be the Narrators and actors in this years Christmas performance entitled ' Hosanna Rock'. Auditions were held and the actors were selected. The performances took place on Thursday the 15th of December at 2 p.m. and Friday the 16th of December at 9:30 a.m. The support from the parents was amazing. The children were brilliant and the singing brought a tear to many a parents eye.