Welcome to Year 3
This page is made up of the work and experiences of the children in Year 3. The staff in Year 3 are Mrs Nichol and Mrs Cardy (3CN) and Miss Buck (3B).
Literacy and Maths Homework is given every Friday and is to be returned by Wednesday.
Spellings are now given out every Monday and will be tested the following Monday. These spellings should be practised every night.
The P.E. timetable has now changed and Indoor P.E. is now on Tuesday and Outdoor P.E. is on a Thursday. Please make sure your child has a P.E. kit in school everyday and then this allows us to be a liitle more flexible with the timetable; especially when the weather gets a little warmer. Thank you.
Scroll down to find out what we are up to this term
Spring Term 2017
Geography - Our Active Planet
We started the Spring term with the Geography topic of Active Planet. During our topic, we found out all about Volcanoes. We learned where Volcanoes are in the world and how they were formed. Did you know there are three types of volcano? They are: Active which means it still erupts; Dormant which means it might erupt in the future and Extinct which means it will not erupt ever again.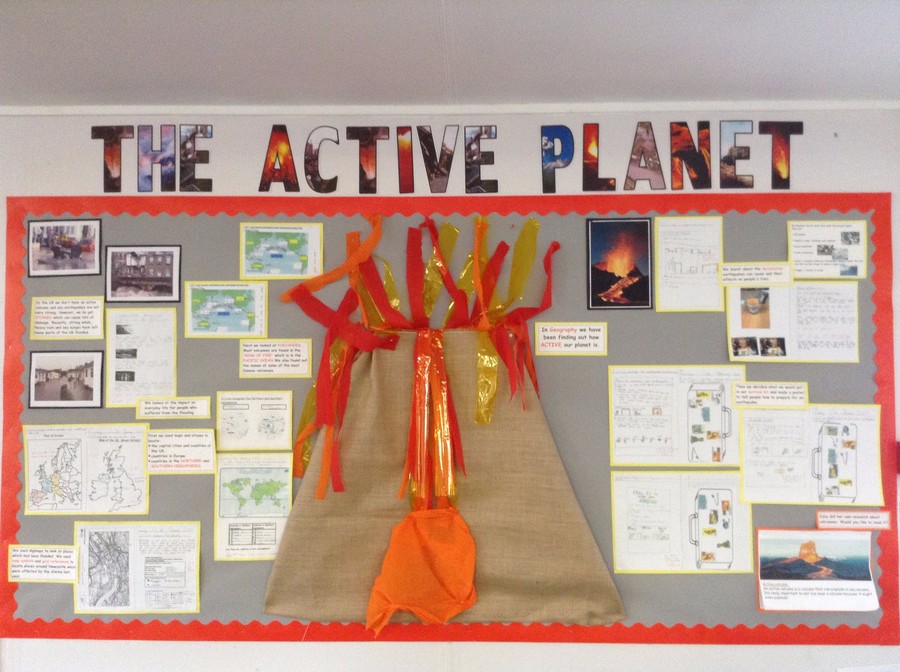 We learnt all about how volcanoes were formed and what happens on the inside of a volcano. We also found out about some famous volcano eruptions from the past and thought about what it would be like to be caught in none of the devastating eruptions.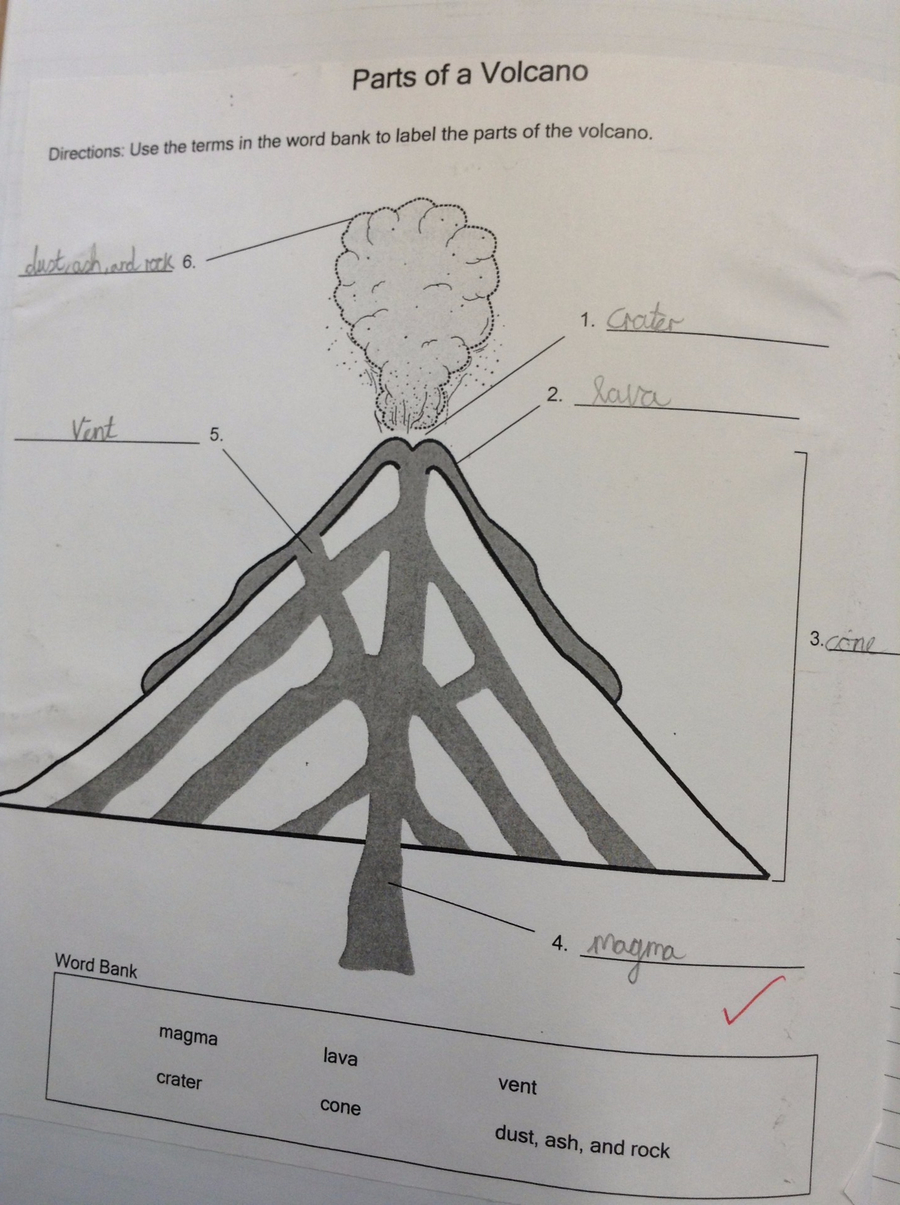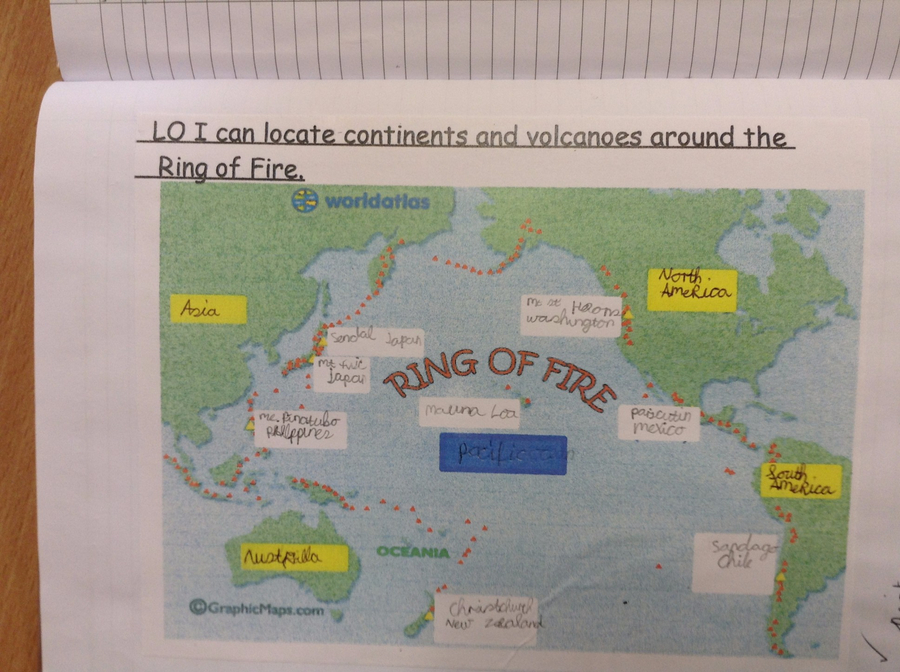 As part of our work about rocks and soils we were lucky to have a 'hands-on' experience with the Science Off The Page company. They came into school for a full day to teach us all about different types of rocks and soils. We carried out experiments to test if the rocks were Permeable or Impermeable. We also learned about Erosion and Weathering.
Autumn Term
To start our new school year, our first topic was the Stone Age to Iron Age. We spent the day experiencing a Stone Age way of life. As part of this experience we built Neolithic style homes and started a fire using a similar technique to people in The Stone Age.
As part of our Stone Age to Iron Age topic we visited the Winter Gardens Museum in Sunderland and took on the role of an archaeologist. We carefully uncovered some Prehistoric artefacts and used our knowledge as well as clues to decide on what we thought their uses would be.

Our first Science topic in Year 3 was investigating Light, Dark and Shadows. We really enjoyed the brilliant, enlightening investigations.
The images below show us investigating how light travels.
Do you know how light travels?
To begin our topic we looked at a symbol we see everyday - Our school logo! We talked about what each part represents.
We then thought about what images would best represent us, and designed our own logo. Have a look at our designs.
This half term we have learned how to use the grid method for multiplication.
We have also looked at using arrays for division and now we can divide lots of numbers and find those that would have a remainder.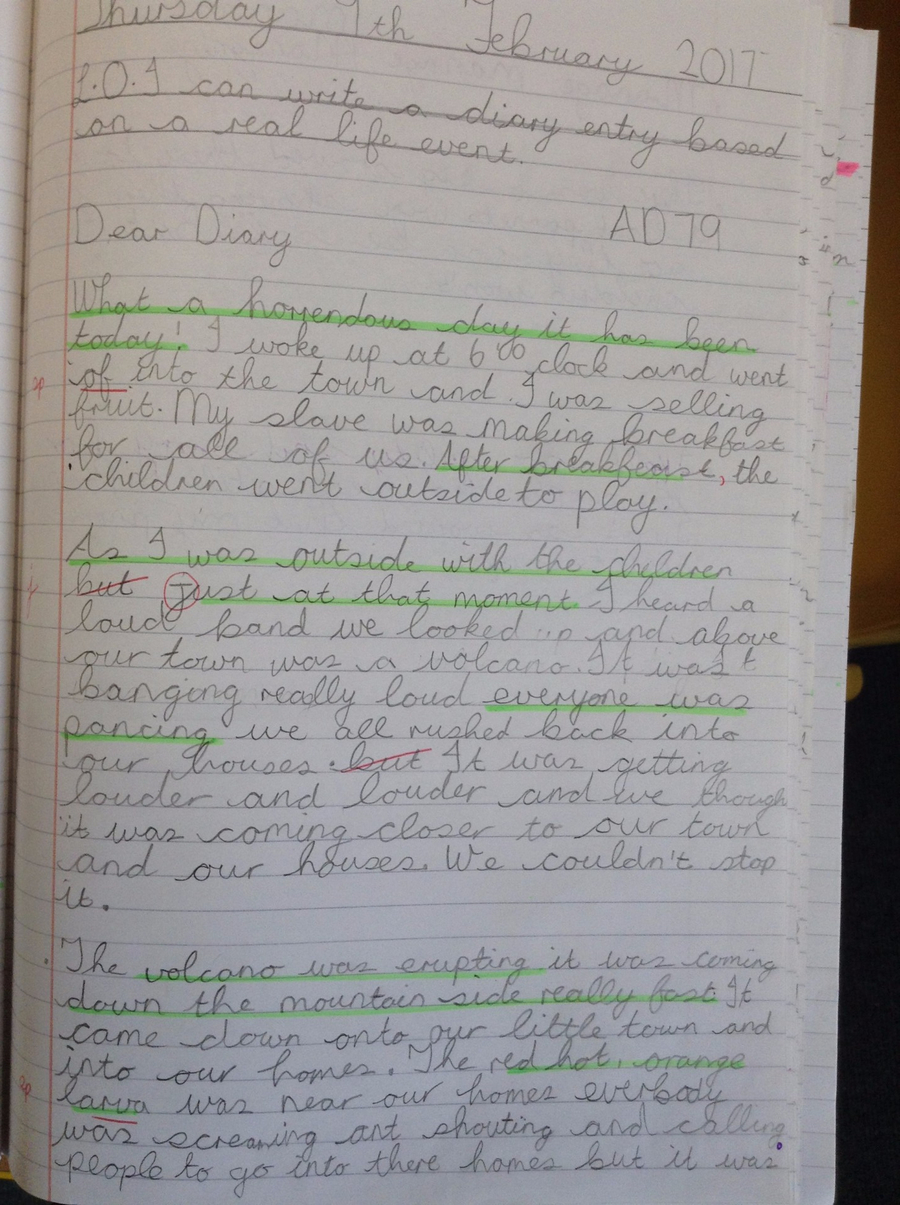 Read this diary entry to find out how people near Mount Vesuvius in Pompeii, Italy might have felt at the time of the devastating eruption in AD79.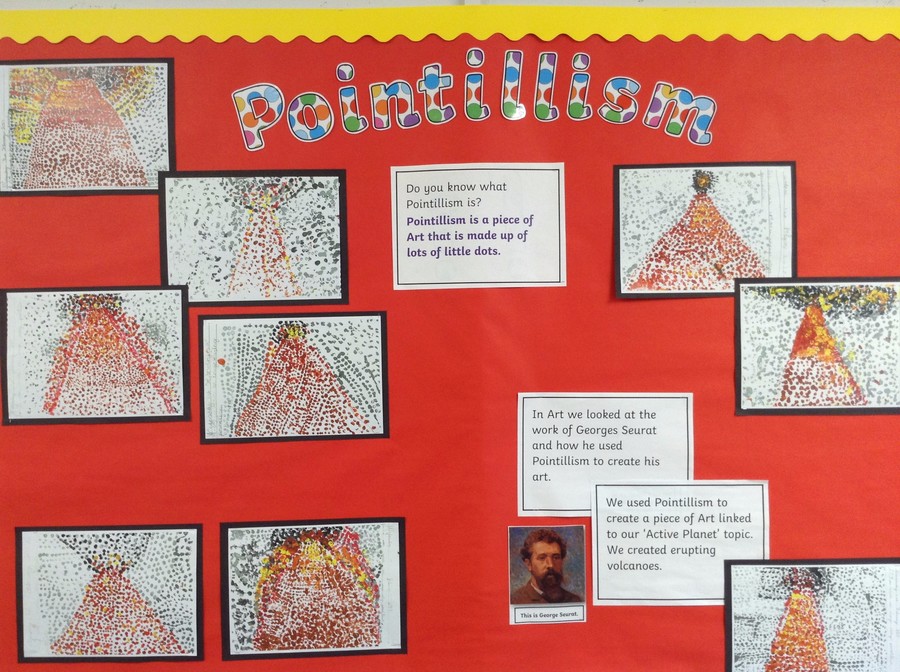 We also made some Volcano paintings using Pointillism in the style of George Seurat. We think they look great.
Rocks and Soils
We also made some chocolate rocks using layers of different types of chocolate. It helped us to understand how different types of rocks are formed.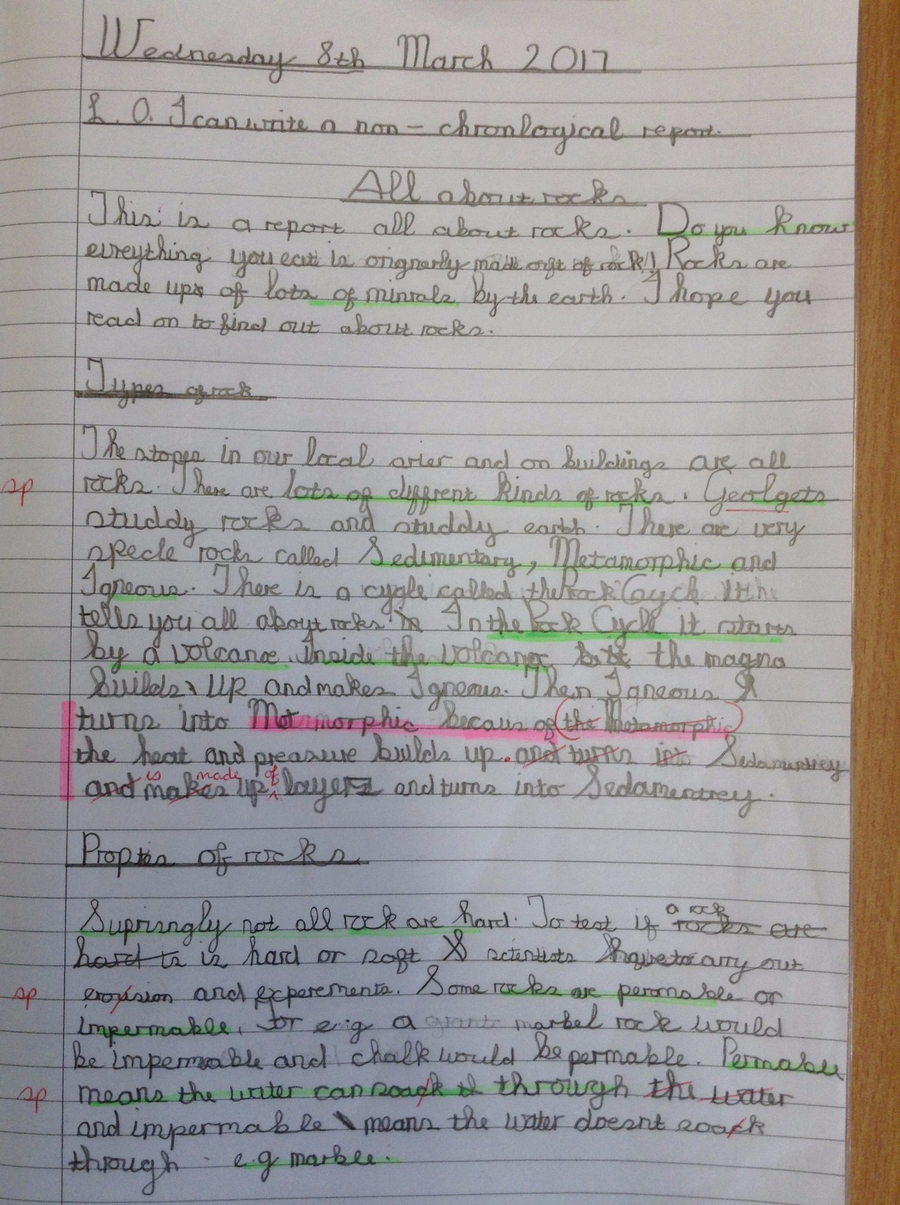 Stone Age to Iron Age
As part of our Stone Age experience we even got the chance to eat some bugs! Watch the videos below to find out what we thought.
We also read some books based on The Stone Age.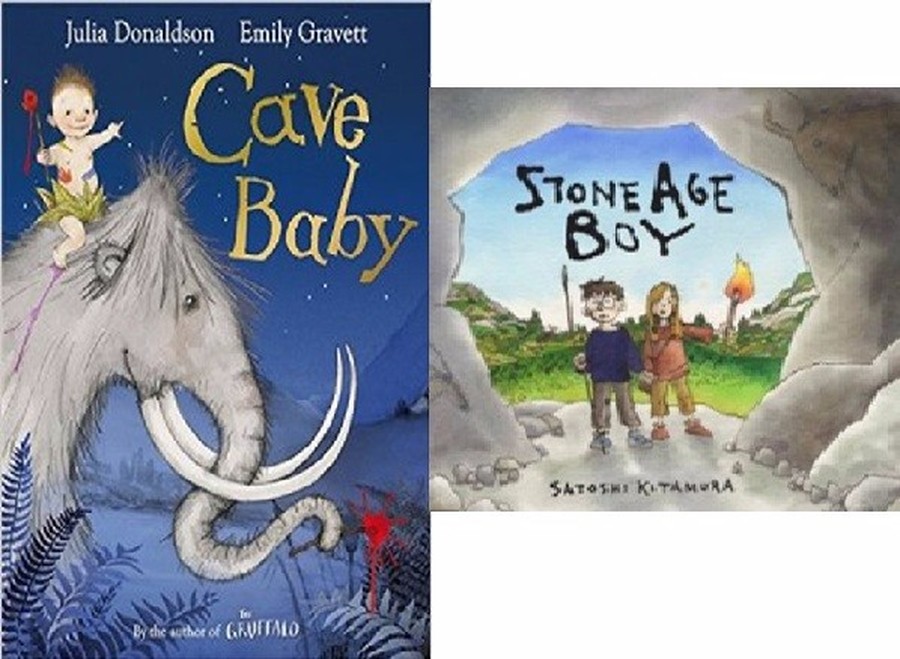 Watch this video about light sources. It helps us find out the difference between reflecting light and giving light.
http://www.bbc.co.uk/education/clips/zb3s34j
We also investigated how the position of the light source can affect the size of a shadow.
As part of our topic we visited the Bethany Christian Centre in Houghton-le-Spring.
While we were there we looked at the symbols around the church
When we got back to school we compared the Bethany Church to St. Michael's church in Easington Lane.